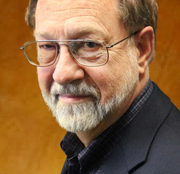 DRS Mediator Profile: Donald B. Cripe
July/August 2017
---
Editor's Note: RCBA Dispute Resolution Service (DRS) is pleased to introduce you to the members of our experienced panel of neutrals who dedicate their time and legal expertise to our Riverside County public benefit alternative dispute resolution (ADR) programs. Please enjoy learning more about DRS panelist Don Cripe, whom the organization is honored and privileged to have involved in its private and court ADR programs.
On any Friday morning, mediator/arbitrator Don Cripe is easily recognized roaming the halls of the Riverside courts wearing a cowboy hat and, usually, an Aloha shirt beneath his jacket. What seems to be a lifetime ago, Don became a panelist at DRS through the encouragement of Mike Donner and Geoff Hopper. He had been mediating "unofficially" for a while under the mentorship of Judge Charlie Field (Ret.). Once the relationship with DRS became official, Don became committed to the ADR field of practice.
Don closed the doors of his law practice in 2010. Since then, he has not looked back or regretted the decision. Now a member of a variety of professional ADR organizations and a co-founder of his own ADR service, CAMS (California Arbitration & Mediation Services). During his 20 years of ADR service, Don has mediated a wide variety of cases throughout the Inland Empire. For a period of about five years, Don was the mediation panel supervisor for the program providing mediation services to the San Bernardino County Family and Civil Courts. Since the inception of the Riverside family court VSC program, Don has worked on behalf of DRS as a recruiter and liaison between DRS and the family court mediation panel. Before the family court mediation program began in 2010, Don had been active with the family court in previous mediation endeavors, working closely with bench officers and a subcommittee to design and implement the program. Don also serves on the Riverside County Superior Court civil mediation panel, besides being an active member of the Trial Assignment Mediation (TAM) panel. Augmenting his understanding of the court processes, Don is also a member of the Court's ADR committee.
Don is also a member of the commercial and consumer panel of arbitrators and mediators for the American Arbitration Association. Recently, he has been mediating AAA cases from the Los Angeles County District Attorney's Office to resolve consumer claims against Wells Fargo Bank. To fill his free time, Don is also a qualified panelist for the American Health Lawyers' Association, California Association of Realtors, the California Agricultural Mediation Program, and serves as an arbitrator for the Kaiser Office of Independent Arbitrators. For the past several years, Don has been an adjunct professor at the University of La Verne College of Law where he teaches mediation and negotiation. Aside from the above and administering his own company, Don lectures foreign graduate students on International Negotiation for Cal State San Bernardino.
"There is not a day I regret becoming a mediator," says Don when asked about career choices. "In this racket, I finally feel as if I am performing a service not only for our courts but, more importantly, for the parties who find themselves embroiled in litigation. A signed settlement agreement is as exciting to me as were verdicts in favor of my clients. A great sense of euphoria and satisfaction." Don is also proud of his service with DRS, stating, "I feel privileged to be among the panel of fine arbitrators and mediators with DRS. I get to learn from them to improve my skills."
Don explains his approach to mediation is eclectic, using what he refers to as the "chaos approach" in which he claims to keep everyone confused until he figures out what is going on.
Experienced and effective, Don has been a valued member of the DRS panel.
---
This profile was published in Riverside Lawyer Magazine, Volume 67, Number 7 (July/August 2017).
---